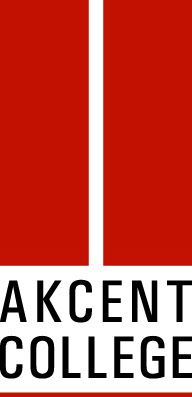 AKCENT College a AKCENT IH Prague zvou všechny učitele jazyků na
AKCENT Spring Training Day
Akreditováno MŠMT ČR (MSMT-23026/2013-1-415)
Kdy?
3. března 2018
Kde?
AKCENT International House Prague
Bítovská 3-5, Praha 4
Den začneme hezky po anglicku: šálkem čaje a dobrou sušenkou.
V přátelském prostředí menších skupin si pod vedením zkušených metodiků užijeme oblíbených carouselů plných praktických aktivit a nápadů, tentokrát i s prostorem na reflektivní popovídání.
Naším cílem je, aby byly prezentované aktivity opravdu aplikovatelné do vašeho prostředí a obohatily váš učitelský repertoár.
Přednášející/presenters: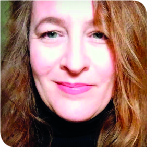 Jaime Lilley
CELTA, DELTA, IH BET1, TKT
I moved to Prague from Los Angeles in 2005, and have been teaching ever since. I did both my CELTA and DELTA at Akcent, and I've been a CELTA tutor since 2009, and a DELTA tutor since 2012. Nowadays, I split my time between teaching and training, and it's the most enjoyable work I've ever had: I'm always learning and experimenting, and no two days are ever the same, but the best thing about it is the relationships with students and trainees. I really can honestly say that I love doing my job. In my free time, I'm an avid reader and writer, and I enjoy photography, traveling, yoga and spending time with my husband and son

Finn Boanas
CELTA, IH BET1, IH LAC, TKT
I've been working in EFL since 2005 in Moscow and Prague. I've been with Akcent IH Prague since 2006, where I've worked as a teacher, director of studies and teacher trainer (IHLAC, IHBET 1 and CELTA). In my free time, I like to pursue my studies in Zappology and delude myself that I'm a great football player.

Leona Máslová
Head of Teacher Training Centre
CELTA Course Director & DELTA Tutor
I have been involved in teaching and teacher training since 1995, in Hungary, Russia, South Africa and the Czech Republic. At Akcent IH Prague I oversee the Teacher Training Department and work on CELTA, DELTA and TKT courses. I am a CELTA assessor, which means I also get to travel a fair amount and see other CELTA centres in the region. My main free time activity is being a mum, but I also like reading, watching films, skiing and playing badminton.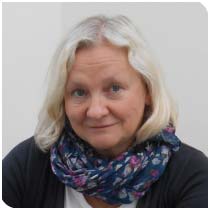 Helena Linková
I´ve been teaching EFL since 1980. Currently I work as an academic director and EFL teacher at AKCENT International House Prague. I am interested in teaching writing and exam preparation. I think my job is the best job in the world; so varied and never boring.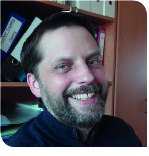 Jon Doig
Having been involved in English language teaching since 2002, I have taught many different class types and held many roles from teacher to department head. Previously working in Paris, Istanbul, Ho Chi Minh City and Hanoi, I moved to Prague in 2017 to work as a teacher trainer on the CELTA courses here. Although Prague is undoubtedly a great place to live, the winters take a bit of getting used to after 9 years in Vietnam!
Jitka Urbanová 
I first started teaching a few years before the end of the last century. In my fairly exciting career I've taught English to adults and children in Indonesia, Ecuador, Slovakia and, of course, in the Czech Republic. I've been involved in teacher supervision and training since 2001, and in CELTA tutoring since 2015. If had to choose a different career path, it'd probably have something to do with biology, travelling, photography, jewellery making, or, ideally, a combination of all of these things. 
Program
Program dne
čas
Téma
9:30-11:15
Seznámení ve skupinách, anglický čaj a sušenka
Getting to know each other, English tea and biscuit
 
Reflexe: naše profesní historie
Reflection: Our professional history
 
Prezentace: profesní rozvoj učitelů – možnosti a překážky
Presentation: Teachers' professional development – opportunities and obstacles
 
Administrativa: plán dne
Administration: Info about the day
11:00-13:00

Velký kolotoč –  prezentace čtyř výukových technik a aktivit (interaktivní ukázky a reflexe)

Big Carousel – presentations of four teaching techniques/activities (demonstrations and reflection)

13:00-14:00
Oběd
Lunch
14:00-15:00

Malý kolotoč – prezentace dvou výukových technik a aktivit (interaktivní ukázky a reflexe)

Little Carousel – presentations of two teaching techniques/activities (demonstrations and reflection)


15:15-15:45
Shrnutí dne, příprava dotazů na Panelovou diskuzi
Summary of the day, preparation of questions for Panel discussion
16:00-17:00
Panelová diskuze a závěrečná tombola
Panel discussion and final ruffle
Prezentace vydavatelství jazykových učebnic a výukových materiálů
Časový harmonogram akce bude k dispozici

ZDE

cca začátkem února
Registrace a platby
K účasti na konferenci se hlaste prostřednictvím přihlášky přihláška 2018
Registrační poplatek 400,- Kč je možné uhradit výhradně převodem na účet: 2121141001/5500 nejpozději do 28.2.2018. Do poznámky k platbě uveďte, prosím, jméno účastníka konference.
Počet účastníků je omezen