Who is it for?
This course is designed for teachers with experience of teaching business English as well as for those without much experience. If you want to improve your chances on the job market and learn to adapt your teaching effectively to the business English context, this is an ideal opportunity. The course is interactive, up-to-date and gives the participants space to raise questions and share experiences. Most importantly, it improves your linguistic knowledge in the area of business English and teaches you plenty of new techniques and activities.
Where does it come from?
The course is designed by a team of experienced teacher trainers at AKCENT IH Prague, who have been involved in the teaching of business English for many years. The requirements for obtaining the TBE AKCENT IH Certificate is 80% attendance, 60% of assigned homework.
What does the course cover?
The course contains 20 modules, each of 75 minutes, and they are divided into 3 strands as shown below
Teach Business English
Strand 1
Basic Business Awareness
Strand 2
Professional skills
Strand 3
Methodology and materials
Course introduction
Strand introduction
Learner-centred approaches
Business speaking skills
Needs analysis
Approaches to classroom practice
Business writing skills
Syllabus design
The lexical approach
Corporate structure
Principles of lesson planning
Practising speaking skills
Marketing
"The client approach" to teaching executives
Practising writing skills
Sales
Conducting feedback
Using authentic materials
Accountancy
 
Adapting published materials
Banking
 
Adapting materials from video and radio
Markets
 
The numerical-graphical approach
Human Resources Management 1
 
Business games
Human Resources Management 2
 
Creating your own materials
Product Development and production
 
 
Continuing your Business Education
 
 
Where will the course take place?
At AKCENT IH Prague, Bítovská 3 or 5, Prague 4, near to the Budějovická metro station.  Map 

For further information, please, contact: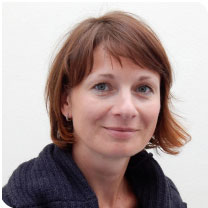 Lucie Vančová
Teacher Training Centre Coordinator
telephone: +420 261 109 249
e-mail: lucie.vancova@akcent.cz