TKT ? Teaching Knowledge Test
TKT is an international examination for teachers of English as a foreign/second language. It is suitable for teachers working in both private language schools and state schools. On passing the exam a candidate will be awarded an internationally recognised certificate from Cambridge ESOL (the same institution that administers the language exams FCE, CAE, etc.).
As it is administered in written form only it tests teaching knowledge rather than ability. Required level is B1/B2Cambridge ESOL
It is not a test of proficiency in English and so it does not consist of listening, oral expression or writing of longer texts. A candidate should have some teaching experience (but it is not essential).
The TKT Preparatory Course is aimed at preparing candidates for the TKT exam, but also offers a whole range of practical teaching activities and ideas for your classroom. Another component of the course is homework, which is mostly consists of trial tests. Seminars are lead by qualified and internationally experienced teacher trainers.
The exam and the preparatory course are suitable for a variety of teachers:
TYPE 1
A teacher with several years of teaching experience, a State Exam in English (and therefore a proficient level of English), but apart from attending several seminars and conferences without any formal pedagogical training.
TYPE 2
A teacher qualified to teach other subjects (e.g. Russian), but for the luck of English teachers at their school now having to teach English. A teacher who would like to learn techniques appropriate specifically for the teaching of English.
TYPE 3
A teacher who would like to test their knowledge through an internationally recognised exam, perhaps with the intention of working abroad or joining a teacher exchange project within an EU programme.
TYPE 4
A qualified teacher who wishes to refresh their knowledge, learn new and more modern teaching methods and find out about new teaching materials.
TYPE 5
A teacher who wishes to improve their language skillsand would prefer to do so in lessons, where the topic is teaching English rather than in lessons of general English.
If you are interested in the TKT course, please do not hesitate to contact us: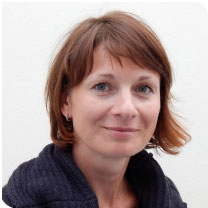 Lucie Vančová
telefon: +420 261 109 249
e-mail: lucie.vancova@akcent.cz